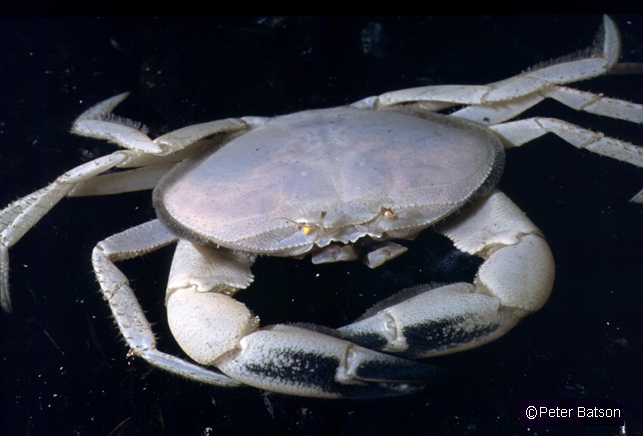 ENN: Whal­ing Mora­to­ri­um Like­ly to Be Dumped:
WELLINGTON, New Zealand — The 1986 inter­na­tion­al mora­to­ri­um on com­mer­cial whal­ing is like­ly to be rescind­ed in the next few years, New Zealand's com­mis­sion­er to the Inter­na­tion­al Whal­ing Com­mis­sion has warned.
Some whale species have recov­ered to lev­els were small har­vests would not be harm­ful. Oth­er species are still far below their his­tor­i­cal pop­u­la­tion lev­els. I'm talk­ing less than 1% of the lev­el before indus­tri­al­ized whal­ing. The con­tin­ued exis­tence of whales in our oceans is a tes­ta­ment to the IWC's suc­cess, and it needs more time. This is a sit­u­a­tion where endan­gered species pro­tec­tions can make a huge difference.
One inter­est­ing point about the effects of whal­ing is that the drop in pop­u­la­tion from their his­tor­i­cal lev­els has had unknow­able effects on the social struc­ture of whale pop­u­la­tions, and has almost sure­ly changed the ecol­o­gy of the oceans.
Think about it. We know whales are huge. Esti­mates from the Bering Sea indi­cate that there has been an 82% reduc­tion in whale bio­mass in the last 200 years. Sperm whales went from being 74% of whale bio­mass to being 32%. It is esti­mat­ed that there were 200–500,000 sperm whales in the North Pacif­ic back then. Cur­rent esti­mates are around 15,000. A male sperm whale weighs ~27 tons (54,000 pounds or 24,500 kilo­grams). We aren't talk­ing about a small change. These whales ate a lot, pooped a lot, and when they died, left a lot for scavengers.
That sounds triv­ial, but whale skele­tons are one of the key sources of new organ­ic mate­r­i­al at the bot­tom of the ocean. Crabs and oth­er mobile species at ocean vents use whale car­cass­es as fuel­ing sta­tions when they migrate between vent sys­tems. Oth­er than those car­cass­es, there's noth­ing to eat around there.
Few­er whales means few­er car­cass­es, which means less food for migrat­ing deep sea species, which means they either die or fail to migrate. If they don't migrate, they don't get new genet­ic mate­r­i­al, and inbreed­ing prob­lems crop up. If preda­tors and scav­engers don't reach new vent sys­tems, the ecol­o­gy of these poor­ly under­stood ecosys­tems is changed.
The vent sys­tems are cool for a cou­ple rea­sons, and we cov­ered them at the Evo­lu­tion Project recent­ly. Instead of deriv­ing ener­gy from sun­light and con­ver­sion of car­bon diox­ide and water to car­bo­hy­drates, there are bac­te­ria at the vents which use hydro­gen sul­fide (H2S). This is a slight tweak on the sys­tem used by pho­to­syn­thet­ic bac­te­ria and algae. Since vent sys­tems are sim­i­lar to con­di­tions where some believe life orig­i­nat­ed, those bac­te­ria are very interesting.
A bunch of cool species have evolved to feed off of the bac­te­ria, or even to have sym­bi­ot­ic rela­tion­ships with them. By under­stand­ing those ecosys­tems we bet­ter under­stand the ori­gins of life, as well as adap­ta­tions which may help us grow food in space. Plus, these ani­mals and bac­te­ria are sim­ply amaz­ing. They are just fas­ci­nat­ing places.
It would be a shame if New Zealand and Japan's hunger for whale meat were to harm these amaz­ing out­posts of life.
"Stay Hun­gry" by Talk­ing Heads from the album More Songs About Build­ings And Food(1978, 2:40).